At your service
Chasseur Express is specialized in furniture removal and transport. This does not just mean moving furniture from one address to another. It includes many other services. From small local handling to company office removals or furniture storage, we attempt to reply to all your needs.

A family business, Chasseur Express is renowned in Geneva for its reliability, diligence and experience. We are constantly seeking the balance between cost, work conditions, deadlines and quality service to offer optimum efficiency to satisfy our clients.

Each request requires specific personal service : from solution to satisfaction !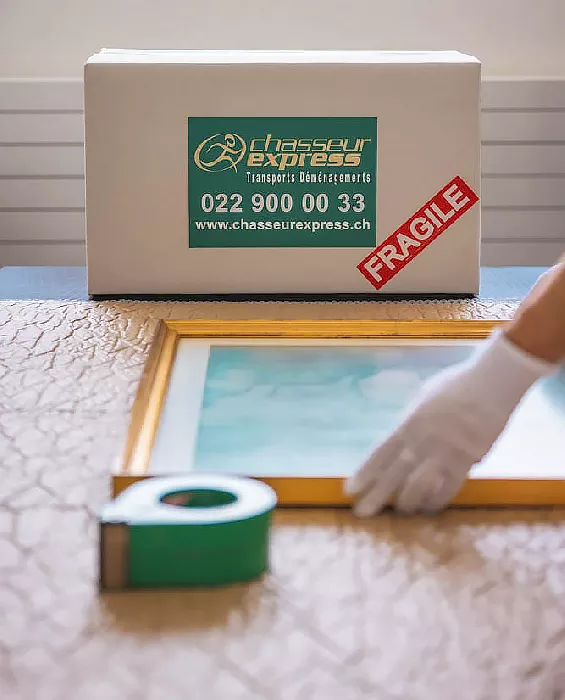 Our values
Accompaning the client
From the very first contact we concentrate attentively on all the aspects of the request. Setting up confidence is vital to acheiving the best results.

Availability and reliability
We adapt constantly and are flexible especially with short time schedules. We keep to fixed dates and do everything possible to maintain them under all circomstances.

Customer satisfaction
A satisfied customer is the best vecteur towards a good reputation and sustainability. We are at your service all along the line.
Evolving along with sustainable development
Our company aims every day to improve its efficiency and responsability concerning sustainable development. Our maintenance policy about boxes, rubbish and vehicule upkeep is totally in accordance with eco-responsibility.
Certified Quality AGED
Chasseur Express is a member of AGED, the Geneva association of removal companies. The best guarantee of quality.